Aggregate Material Trucking Rancho Cordova
Spirit of Rancho Cordova: A Company Tradition
It has been said that no community event reflects the spirit of Rancho Cordova more than its Fourth of July celebrations. Each year, the City hosts events which include a 5K run, festival, concerts, fireworks, and a parade. Over 20,000 people attend. GR Trucking, LLC and Crete Crush, LLC have had the honor of participating in the annual Fourth of July Parade for four consecutive years.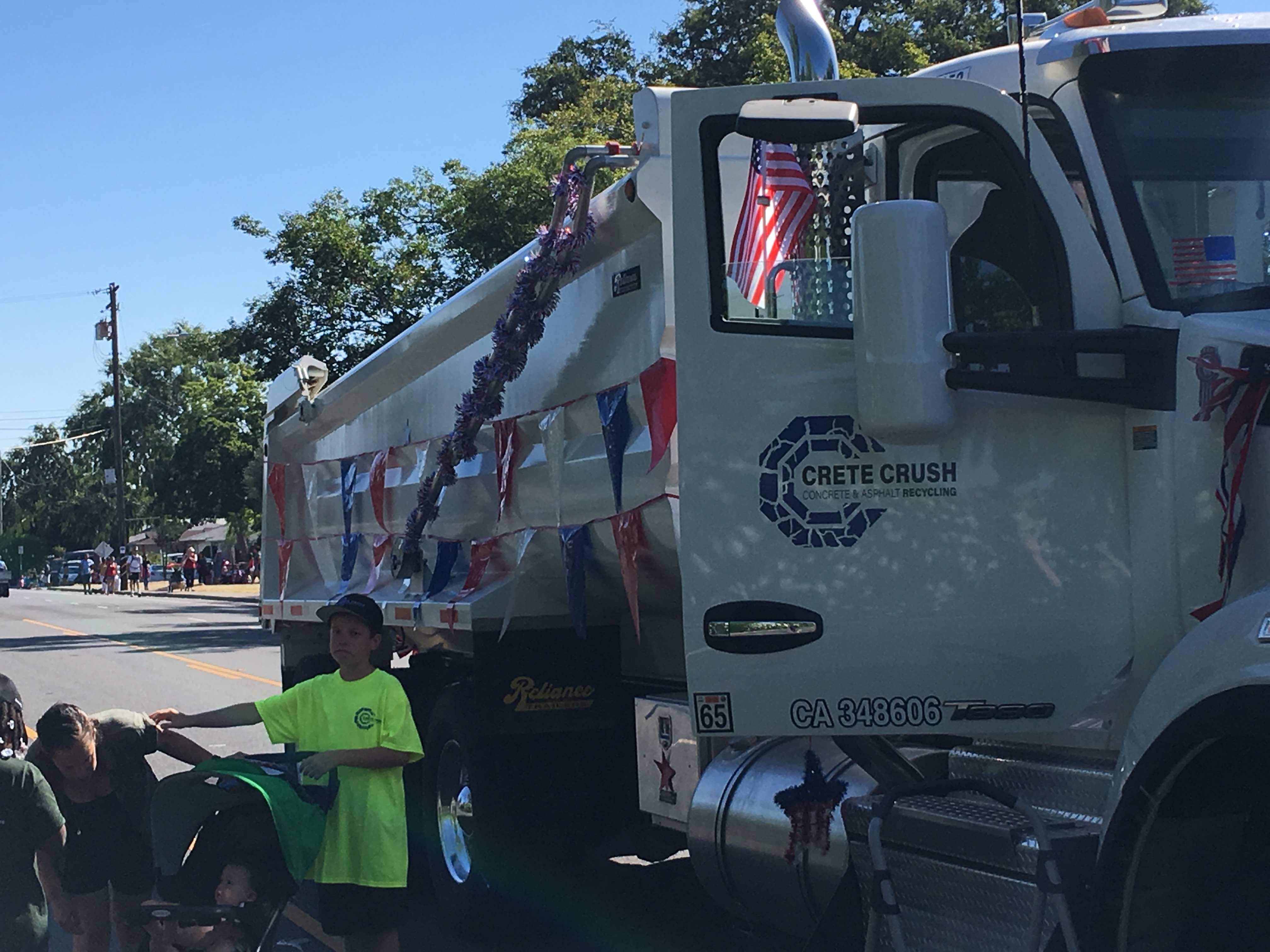 This year, we entered the newest truck in our fleet; driven down Coloma Road proudly decorated in red, white, and blue. Employees and their children walked in the parade distributing candy to attendees. It is a treat for our fellow citizens and participants and we have been told that bystanders, especially small children, look forward to seeing our trucks driven in the parade each year. The parade also includes a contest portion where participants are judged on appearance, showmanship, and creativity. This year, we were awarded 3rd Place!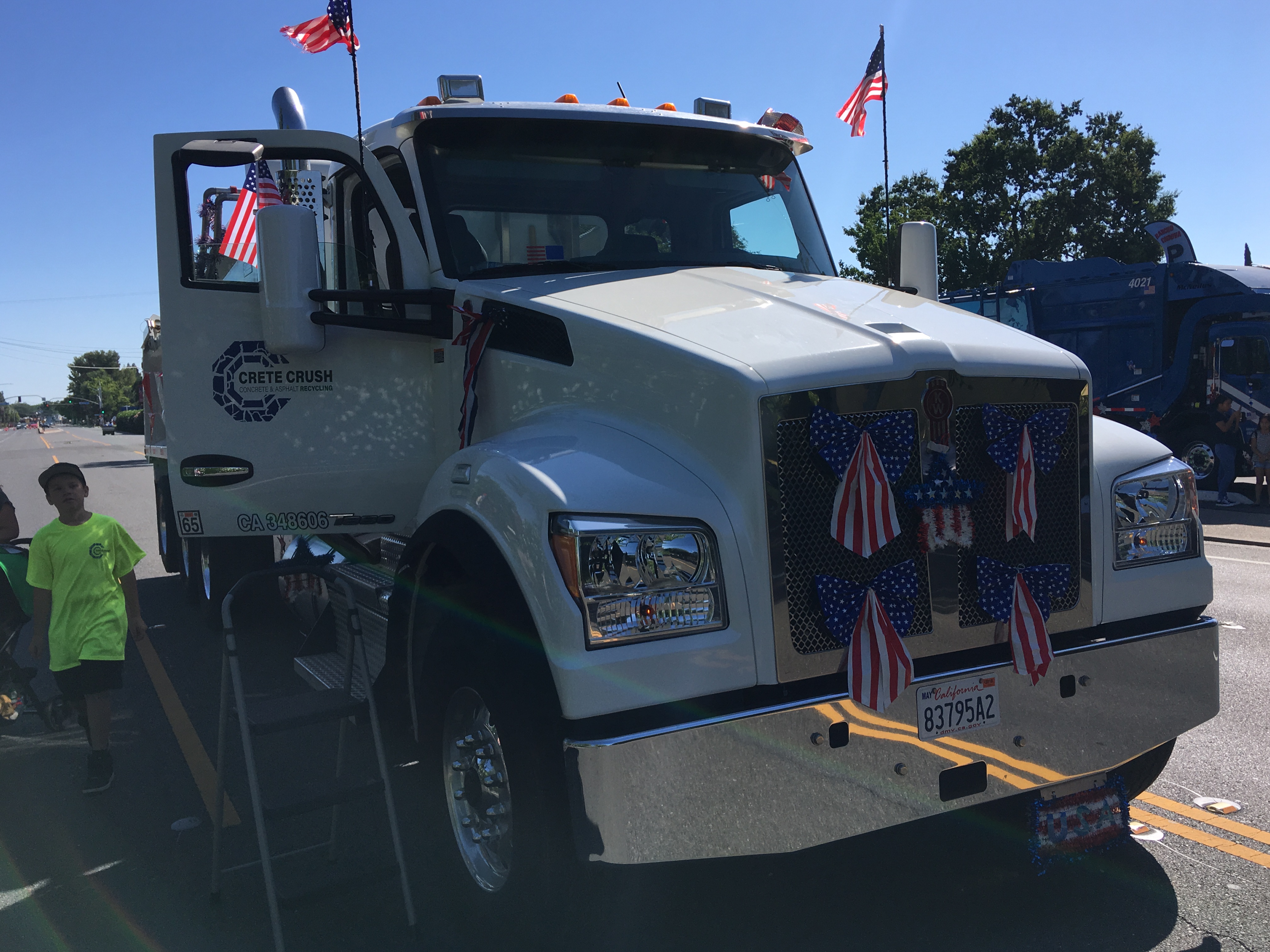 Participating in the parade has provided our Companies with a wonderful and unique opportunity to build a relationship with the City of Rancho Cordova. The City's history is much a part of our own. Our main headquarters, along with our concrete disposal and recycling operations relocated here in 2003; the same year Rancho Cordova became incorporated. We have been proud and excited to witness the growth of our local community alongside that of our small business.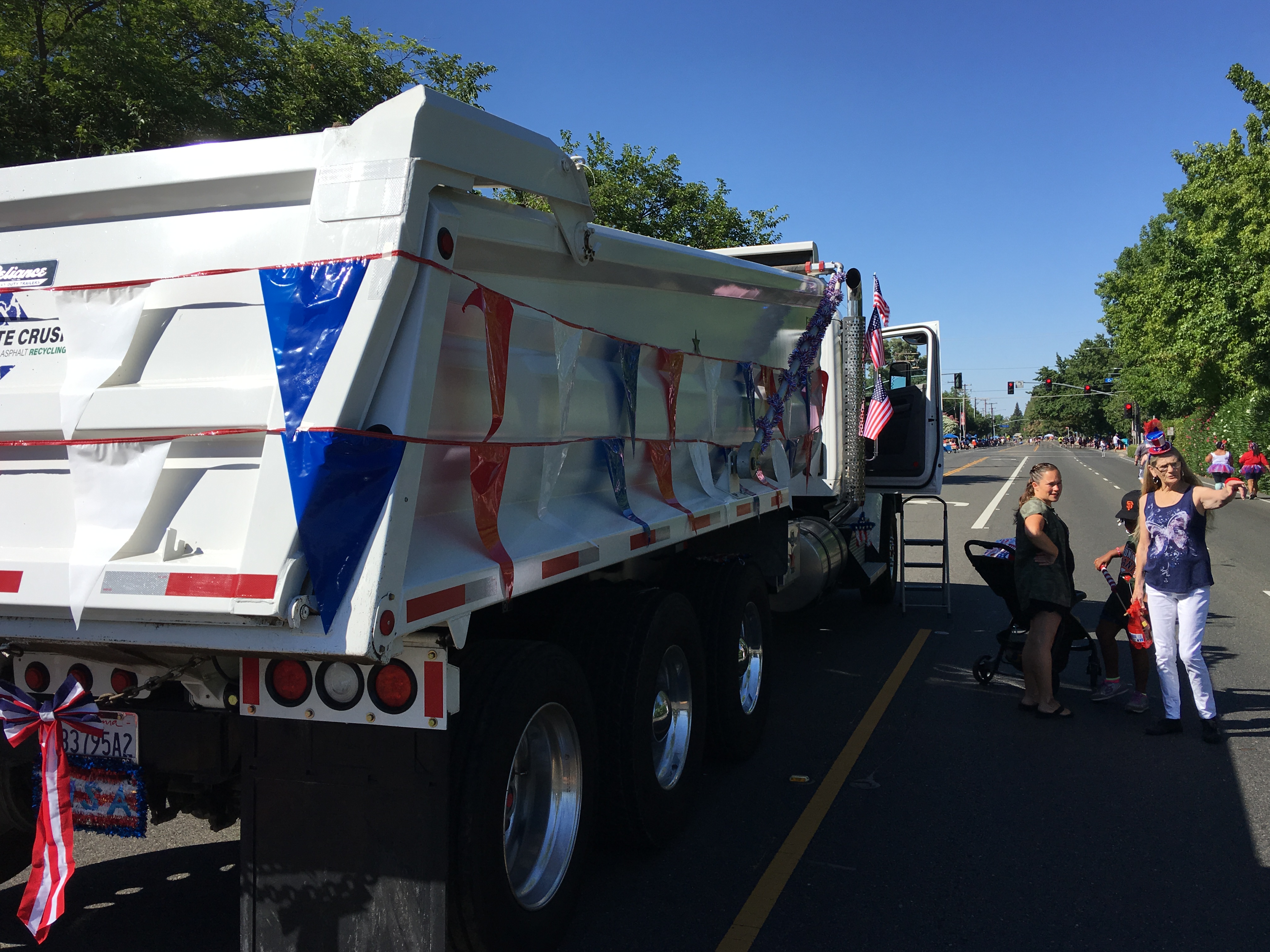 We are already looking forward to Rancho Cordova's next Fourth of July Parade and to working together with small businesses to support our neighbors and the local community in which we operate.
By: Kiriaki (Koula) Rozakis, Human Resource Administrator
Aggregate Material Trucking Rancho Cordova