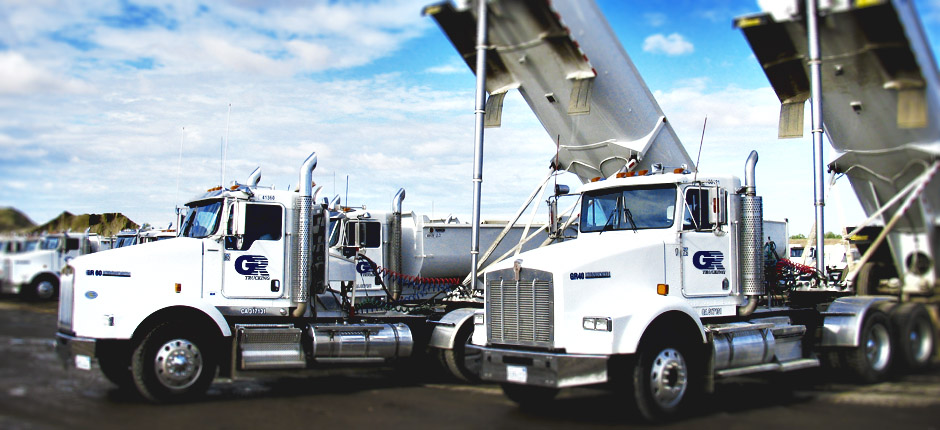 ABOUT GR, A SACRAMENTO TRUCKING COMPANY
GR Trucking, a Sacramento trucking company specializing in material transport and aggregate materials, has been a family business since the 1950's originating in the San Francisco Bay Area before moving the corporate office to Sacramento in 2000. We still maintain a strong presence throughout the Bay Area and Northern California which our dispatch and estimating departments operate out of our Sacramento Office.
The GR Trucking management team has over 90 years of combined experience in the trucking and construction industries encompassing every trade from earthwork to demolition. Our team's diverse experience allows us to provide custom quotes for your project utilizing our intimate knowledge of your industry.
GR Trucking along with our sister company Crete Crush boasts the largest catalog of private dump sites in Northern California for your projects over burden or import needs. We take pride in reducing our customer's costs while increasing their profits.
TESTIMONIALS
Best Trucking Company in Sacramento by far! – Very professional company. Excellent service. Complete customer satisfaction. Outstanding dependability and availability for customers' every need.
Great professionalism – I have done business with many trucking companies in the Sacramento area and I can honestly say that GR Trucking is the best in the industry in the area. GR Trucking has an enormous fleet with a wide variety of trucks, trailers and materials. They also offer a free dump site. It's family run by hardworkers who, as their website writes, "have built a successful business based on dependability and availability for [our] customers every need". The owners and employees are always polite, professional and more than willing to answer all customer inquiries. I do business with GR Trucking on a regular basis and they have always been an absolute pleasure to work with.